Our Ozark Equipment Ensures A Healthier Life For Our PatientS
INQUIRE WITH A CARE COORDINATOR​
need The best healthcare services in poplar bluff mo?
Only The Best In Medical Equipment & Supplies In Poplar Bluff MO
The healthcare ecosystem is nothing without the right equipment. Ozark Total Healthcare understands this and gives utmost importance to the quality of our healthcare equipment. Our state-of-the-art Ozark equipment is designed to make the life of a patient easier, safer, and more efficient. We are committed to providing the highest quality care possible to all our patients, and that's why it is essential to have the right piece of medical equipment at our fingertips. We have strong work relationships with some of the most respected medical equipment manufacturers in the business, which means we have access to certified and field-tested Ozark equipment that we utilize to care for our patients. Our equipment ensures that the patient receives a comprehensive, safe, and cost-effective treatment, tailored to their individual needs. We have an extensive range of nursing supplies and home health care equipment that provide all necessary support for patient treatments. Our qualified and experienced staff is extremely knowledgeable in their field and is constantly trained to stay up-to-date with the latest available healthcare technologies.
We know how to use our equipment effectively, ensuring that they can deliver better treatments in less time compared to traditional care centers. When it comes to medical supplies in Poplar Bluff MO and southeast Missouri including Butler County, Wayne County, Stoddard County, Ripley County, Dunklin county, Ripley County, Pemiscot County, New Madrid County, Scott County, Cape Girardeau County, Shannon County, Reynolds County, and Iron County , we have everything from wheelchairs and hospital beds to oxygen concentrators, wound care dressings, and more. This means when your loved ones are under our supervision, they are covered from head to toe with the best, most up-to-date equipment. Contact us to take advantage of the latest medical supplies in Poplar Bluff MO and southeast Missouri. We promise to deliver the highest quality of care possible and ensure the healthier life of our patients.
– including, but not limited to –
Serving the Following States
We take most major insurances. Please Call us to confirm your insurance will cover the product/services youv are interested in.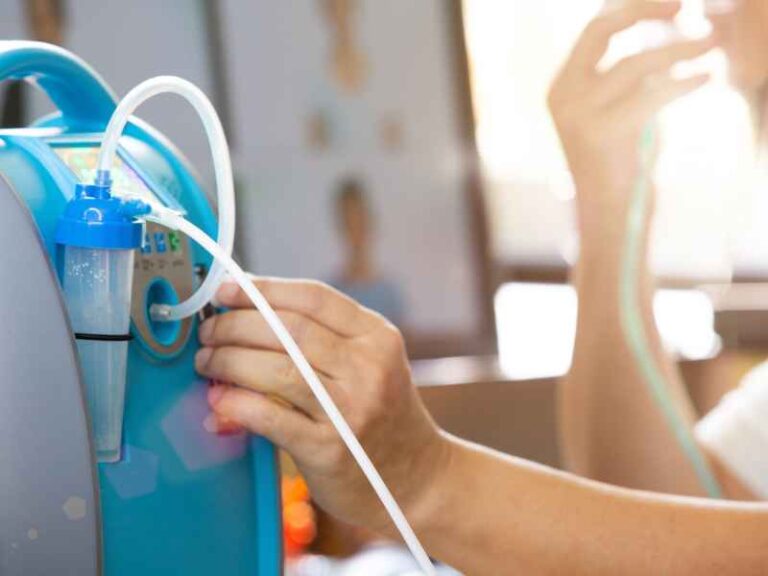 We Provide Fast Oxygen Delivery in Poplar Bluff MO

Do you know breath is the first vital sign that medical teams are trained to check? Oxygen is the foundation for life and performing a reliable oxygen delivery can save the time of critical patients. At Ozark Total Healthcare, we provide fast and reliable oxygen delivery in Poplar Bluff MO. Our team of experts is up-to-date with the latest technology and always ensures that our clients get quality care. We guarantee that our oxygen delivery is highly efficient and takes care of the health needs of our clients with utmost precision. We understand that providing an efficient oxygen delivery requires quick action and immediate response from the medical team. That is why we have a dedicated staff for round-the-clock service to ensure that you get your oxygen supply without any delay. We also provide education about the use of oxygen and its importance in the healthcare process. With our experienced team of professionals, we make sure that all your health needs are taken care of properly.
For those looking for efficient and reliable oxygen delivery in Poplar Bluff MO, Ozark Total Healthcare is your perfect choice. You can leverage our other medical services as well, including home health care and nursing services. We also specialize in providing at home oxygen therapy too, and we prioritize patient safety and comfort over all else. With us, you can be sure to have a smooth and satisfactory experience. Contact Ozark Total Healthcare today for all your home health care and oxygen delivery needs!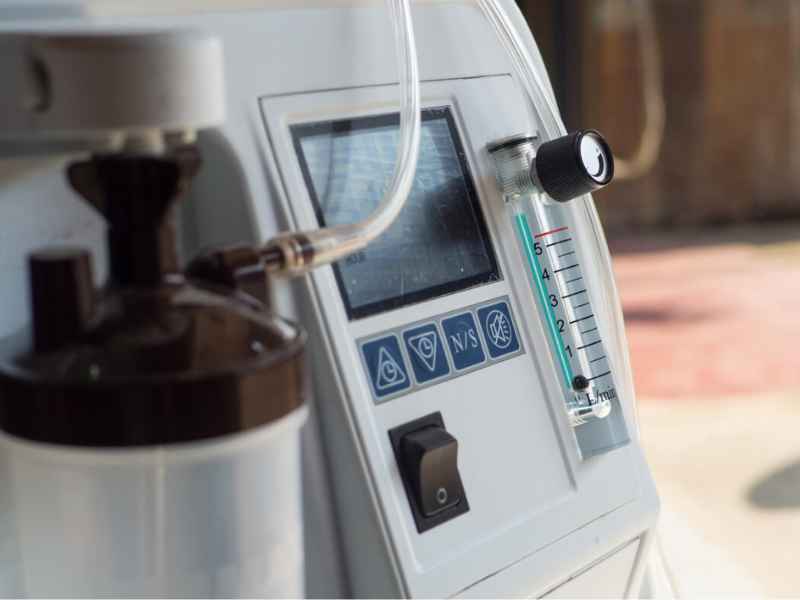 24-Hour Access to the Best Oxygen Supply Poplar Bluff MO Families Deserve
When it comes to having an oxygen supply Poplar Bluff MO families need it to be reliable and safe. That's why Ozark Total Healthcare is here to provide that service 24 hours a day, 7 days a week. We have seen many cases in our community and have provided the necessary assistance that our patients need. We understand that families are sometimes in urgent need of an oxygen supply and thus we strive to provide the best service with minimum response time. At Ozark Total Healthcare, we prioritize safety as well as cost-effectiveness. All of our workers are experienced and certified professionals who have extensive knowledge of home health care. We also make sure that the oxygen supplies that we provide are in excellent condition to guarantee quality results while keeping costs low.
Our home health care experts know the importance of providing an oxygen supply Poplar Bluff MO families can trust in the most cost-effective and efficient manner possible. Remember, Ozark Total Healthcare is here to provide the oxygen supplies that local families need, so don't hesitate to contact us for further details. We look forward to assisting you!