We Have an Exceptional Ozark Behavioral Health Program
INQUIRE WITH A CARE COORDINATOR​
need The best healthcare services in poplar bluff mo?
Poplar Bluff Behavioral Health
Anxiety and depression can be debilitating, and at Ozark Total Healthcare, we understand how important it is to get help quickly. Our Ozark behavioral health team provides a range of services, from individual counseling and group therapy to specialized treatment for families and couples living with anxiety. Our Ozark behavioral health program is designed to take a holistic approach to treat anxiety and depression. We believe in focusing on the whole person, not just the symptoms they might be experiencing. Through our comprehensive approach, we provide a variety of evidence-based treatments, which includes cognitive behavior therapy, mindfulness-based stress reduction, and dialectical behavior therapy. Our Poplar Bluff behavioral health experts have a deep understanding of attitude, reaction, and behavior in order to provide effective treatment tailored to the individual.
At Ozark Total Healthcare, we work to create a safe and supportive environment for our clients, so that they can work through their anxieties or depression without feeling judged. You can count on our Poplar Bluff behavioral health management team to assist you in the proper planning and assessment for the best solution for your family's needs. We know that unaddressed behavioral health Poplar Bluff MO clients face can impact a family, and that is why at Ozark Total Healthcare, our mission is to provide inpatient care for those in need of assistance. Our programs are tailored to each individual and are private, cost-effective and efficient.
Our team of experienced professionals has the knowledge to make sure the behavioral health program is done right. We strive to ensure that our clients receive the highest quality care. We understand the importance of family and providing them with peace of mind through safe and reliable care. Contact us today to learn more about how Ozark Total Healthcare can make a difference for you and your family. We look forward to helping you!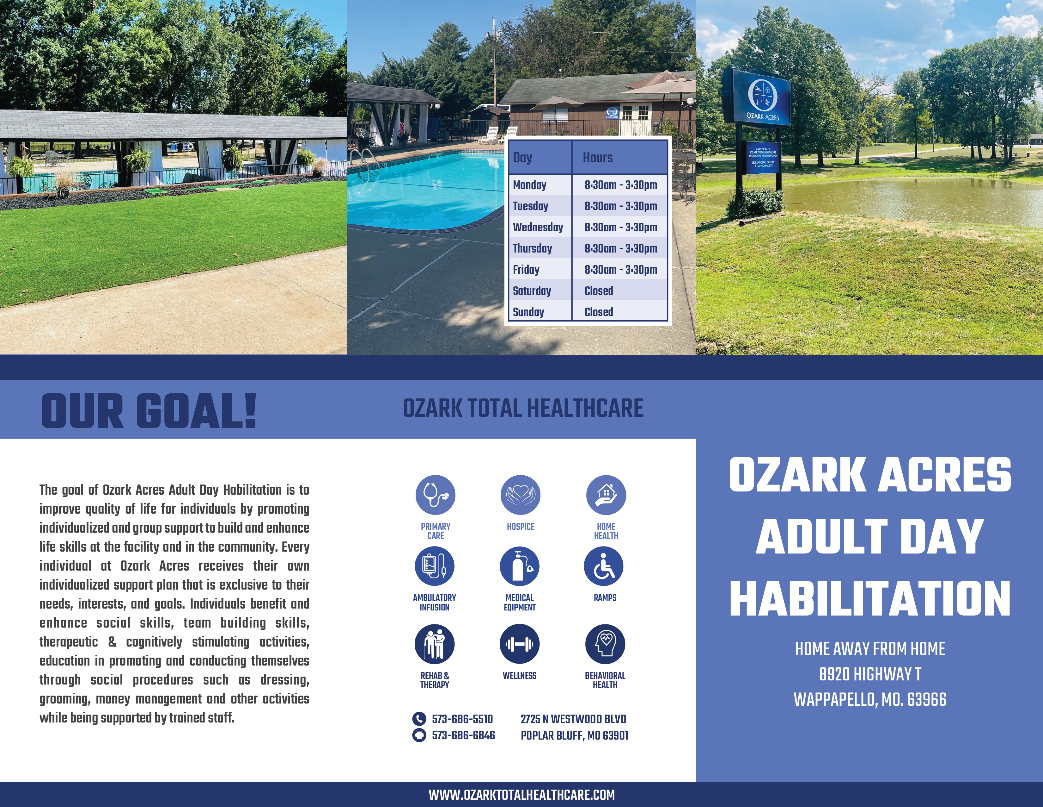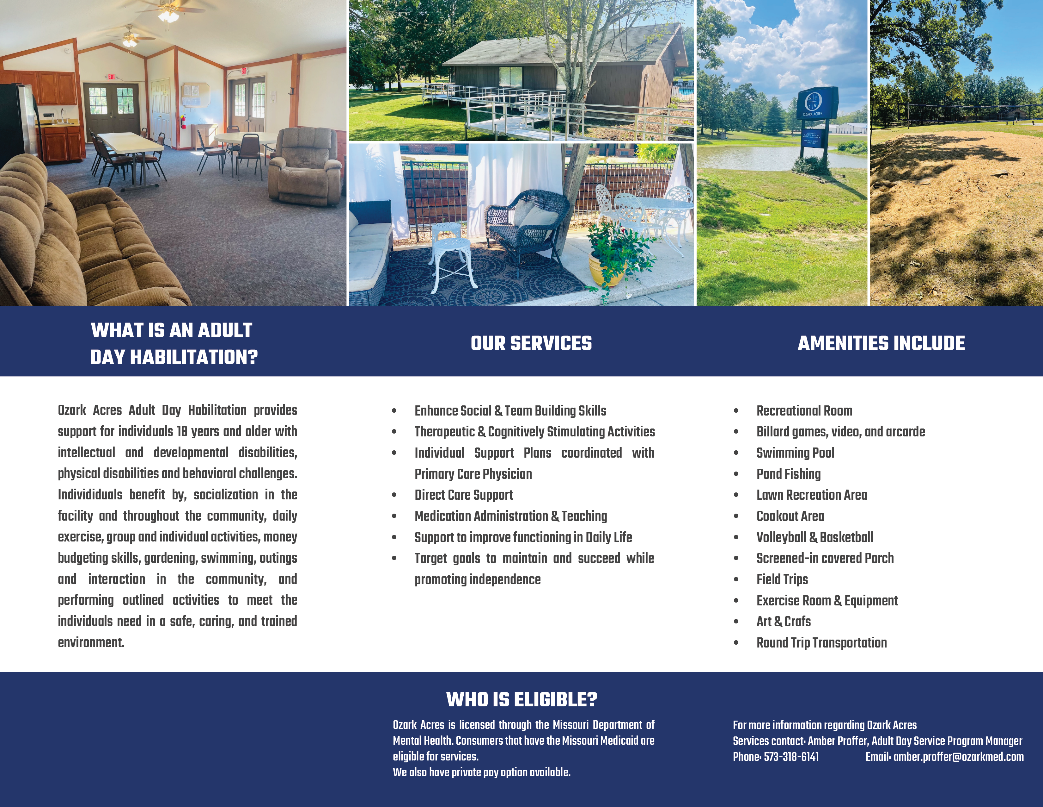 Poplar Bluff Behavioral Health Services
Independent Supported Living
Individualized Supported Living is provided by Ozark Behavioral Health and funded through the Department of Mental Health, Division of Developmental Disabilities.  This service includes residential support and community inclusion.  Residential supports include assistance with activities of daily living such as cooking, cleaning, grooming, medication management and problem solving.  Community Inclusion includes gym membership, church, shopping, visiting friends and family, seeking medical care and recreational activities.  Consumers also have access to job services and our Day Habilitation Program.
We provide Individual therapy across the life span from Adolescent to Geriatric.
Behavioral issues,  

ADHD, 

Anxiety, 

Depression 

and  PTSD.  

Family therapy 
for a wide array of issues such as marriage, stress management, blended family dynamics and many others with an emphasis on solution focused therapy. 
Include access to a state of the art Wellness Center, a "home away from home" Ozark Community Home that offers a private lake for fishing, bbq, and picnics, group activities, a movie theater, and crafts and games.
Our Behavioral Analyst is on staff and offers a wide array of services for Supported Living as well as Outpatient Private Counseling Service needs.