Simplifying Healthcare in the Home
Inquire with a Care Coordinator
Why Choose Ozark Total Healthcare?
Ozark Total Healthcare is a comprehensive Healthcare team that provides all the services a patient would need outside of the hospital. Our Medical team services all medical needs within the home and works together to ensure the patient's care is communicated across all service lines provided. Our clinical team meets and collaborates care of our patients to ensure the best care is provided from Ozark Total Healthcare and as much as possible reducing the amount of different providers that enter one's home. As our patients recover and move from home care to our outpatient clinics such as Ozark Physical Therapy or Ozark Primary Care, we are able to transition the same therapist to treat and therefore, in many cases, expedite the recovery process.
At Ozark Total Healthcare, we strive to be as efficient as possible when providing care. We recognize that our patient's time is valuable, and we try to ensure that their needs are met in the most effective way possible. Our Ozark health experts give you the peace of mind that your loved one is in good hands. We understand that it's not easy to entrust your family member's healthcare to us. That's why we strive for excellence in everything that we do and make sure that our patients receive the best care possible. Reach out to our Ozark health team today to learn more about the comprehensive services that we offer and how our total healthcare program can help you. We look forward to hearing from you!
Need The Best Healthcare Services In Poplar Bluff MO?
2725 N Westwood BLVD, Poplar Bluff, Missouri, USA
INQUIRE WITH A CARE COORDINATOR​
Let our caring team help you find the right solution for your home healthcare needs.
We Are the Leading Ozark Healthcare Service Providers
When it comes to Ozark healthcare services, you need caregivers who don't leave the sight of their patients even for a moment. That's why at Ozark Total Healthcare, we ensure all our nurses, physicians, therapists, and other healthcare providers are well-trained and highly experienced. From physical therapy to occupational therapy, ambulatory infusion, pharmacy services, and more, we are proud to offer a wide range of healthcare services that meet the highest standards of quality and safety. We strive to be one of the leading providers of a wide range of quality home healthcare services, recognized for enduring dedication to providing innovative, professional, and compassionate care to our communities.
Our Ozark healthcare team's mission is to provide safe care that respects the dignity and value of every person we serve. We understand the importance of making sure our patients are in a safe, secure environment with access to quality medical services, equipment, and supplies. Our team members will always strive to make sure our clients receive timely, accurate information about their healthcare needs and the highest quality treatment options available for their specific needs. At Ozark Total Healthcare, we believe in offering exceptional Ozark rehab care and hospice services that truly make a difference in our patients' lives. We specialize in providing a comprehensive range of services to help our patients reach their goals and maintain a better quality of life. Our commitment to excellence, passion for patient care, and long-term relationships with our clients make us the leading Ozark rehab and hospice care provider in the area.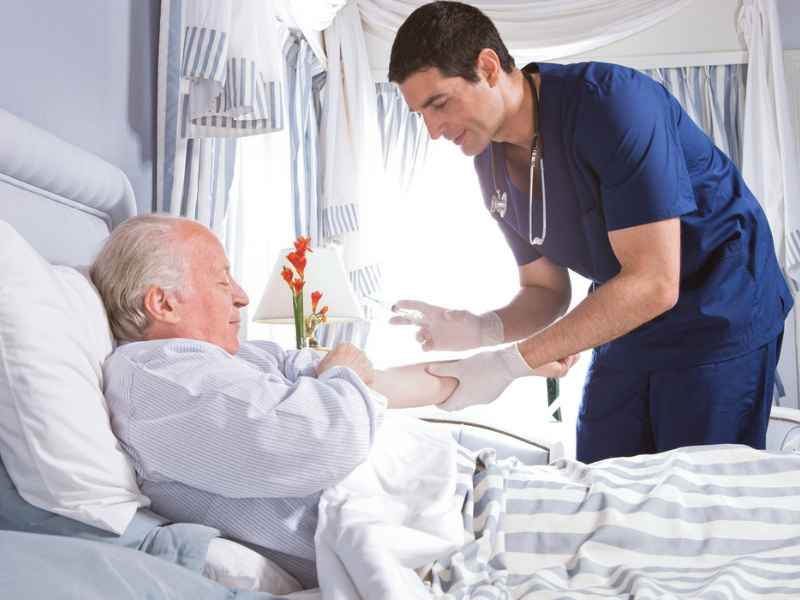 One call
One team
One solution
Inquire with a Care Coordinator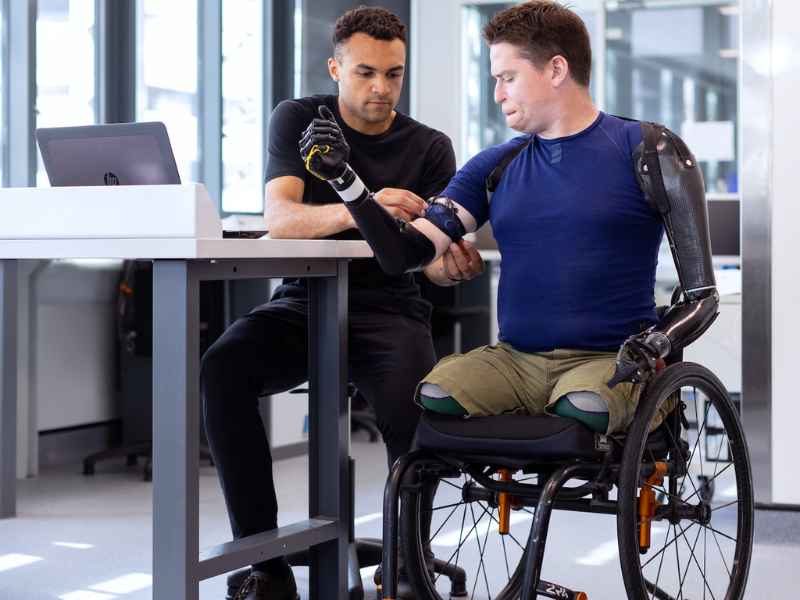 We Offer Uncompromising Excellence in Our Ozark Physical Therapy Sessions
Physical therapy is one of the services provided by Ozark Total Healthcare, located in Poplar Bluff. Our physical therapy sessions are unmatched when it comes to quality and professionalism. We understand the traumatic effects of an injury or medical condition, and are dedicated to providing the best possible treatment. Our physical therapists specialize in helping individuals return to their pre-injury level or better, by helping them build strength, improve balance and increase flexibility. Our Ozark physical therapy team employs evidence-based practice methods to ensure our clients receive the most beneficial treatments available. Our Ozark physical therapy program included a wide range of techniques, such as manual therapy, hot and cold therapies, therapeutic exercises, and aquatic therapy. We also focus on helping patients learn how to prevent future injuries. This way, we ensure that our clients can continue to live active and healthy lives.
There are various ways in which a mental condition can be treated, and Ozark Total Healthcare is here to provide the necessary resources and assistance. Whether it's depression, anxiety, compulsive disorder, schizophrenia, or bipolar disorder, our Ozark behavioral health program offers a variety of therapies to help our patients manage their condition and live life with purpose, so that each individual can reach their goals and improve the overall quality of life. We don't just treat the symptoms, we tackle the root cause of the illness and create an individualized treatment plan that works best for each patient. Our Ozark behavioral health program is currently providing services for both children and adults in the Poplar Bluff area.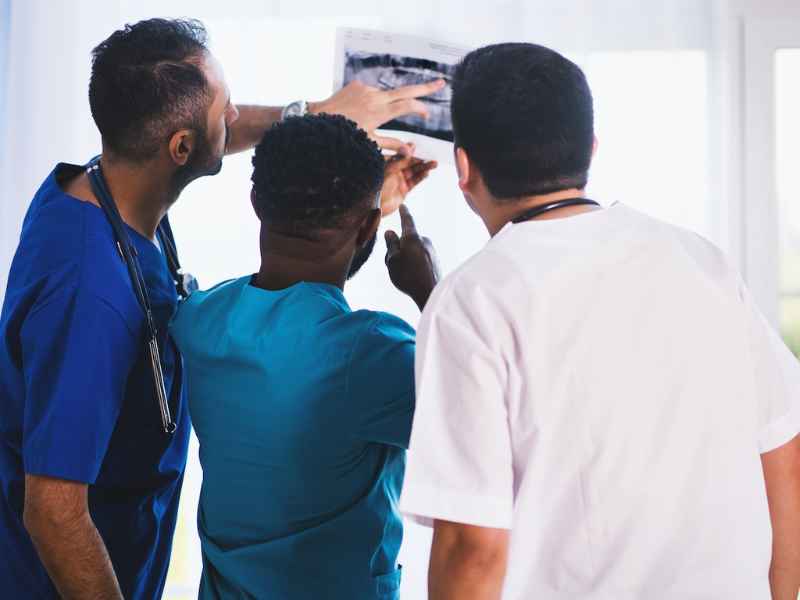 We Nurture The Best Ozark Home Health Experts In Our Organization
To see your loved ones suffer from ill health can be heartbreaking. That's why at Ozark Total Healthcare, we are here to help anyone navigate through these hard times, because we are an organization specializing in home health care in Poplar Bluff Mo. There are times when home treatments are essential to a successful recovery. Our Ozark home health experts understand the need and requirement for home health care, and provide the best care for those requiring assistance. We are dedicated to providing customized treatments that suit individual needs. This way, your loved ones can get the care they need within the comfort of their home. Our Ozark home health professionals and paraprofessionals have years of experience in relevant fields. 
Our home health care in Poplar Bluff Mo focuses on a personal approach to healthcare. We understand the importance of patient-centered care and work around our customers' needs to ensure their well-being is always taken into consideration. We also provide home health aides, registered nurses, and other paraprofessionals who have detailed knowledge of providing services for those with a wide range of physical and mental disabilities. We value the sense of liberty that elderly and disabled patients feel when they are able to remain in the comfort of their own homes and receive health care services there. If your loved one requires home health services in Poplar Bluff Mo, we are here to help! We nurture some of the best home health care specialists who can provide you companionship along with the necessary care.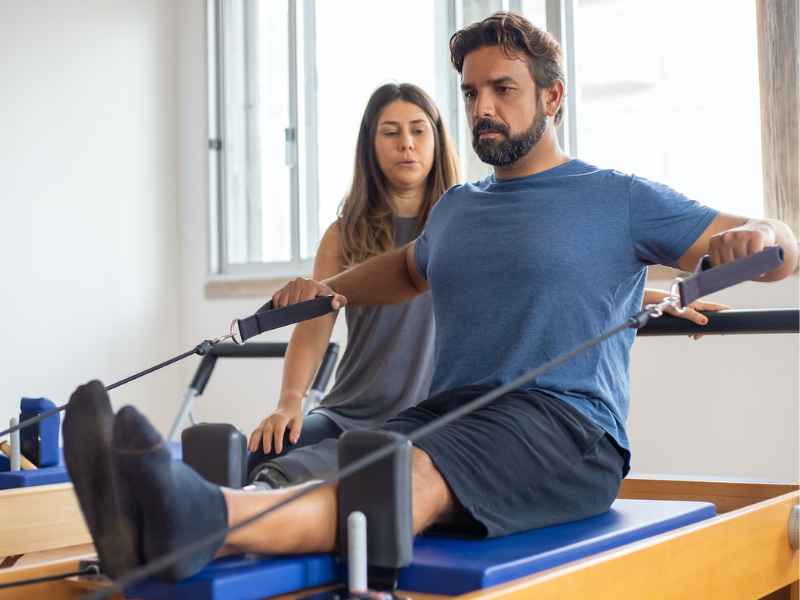 Exclusive Ozark Fitness Poplar Bluff Missouri Clients Swear By
When it comes to our exclusive Ozark fitness Poplar Bluff Missouri residents love, you can count on us to assist you in your fitness journey. We understand that fitness is oftentimes neglected, and we are here to change that. Our mission is to provide a safe environment for everyone, regardless of age or physical ability. It's our goal to make sure that everyone has the resources they need to stay healthy and active. Our Ozark fitness program has the necessary equipment and the best professional staff to help you achieve your fitness goals. We have always trusted aquatic-based fitness therapy because of its ease and comfort, as well as giving clients the ability to exercise without fear of injury. Our team of certified professionals has the skills and knowledge to guide you through every step of your fitness journey, from setting realistic goals to devising individualized strategies. We also offer group classes where you can join a community that shares similar fitness goals.
Our exclusive Butler County in home health Poplar Bluff Mo people trust, is designed to provide a wide range of health services to seniors and individuals who are unable to care for themselves. We know that fitness and wellness can make a big difference in how patients feel and how they cope with the physical changes that aging can bring. That's why Ozark Total Healthcare provides skilled nurses and therapists to give you the best care possible. Our staff that specializes in Butler County in home health Poplar Bluff Mo residents speak highly of are available to provide services including physical therapy, occupational therapy, infusion therapy, pharmacy services, and medical supplies.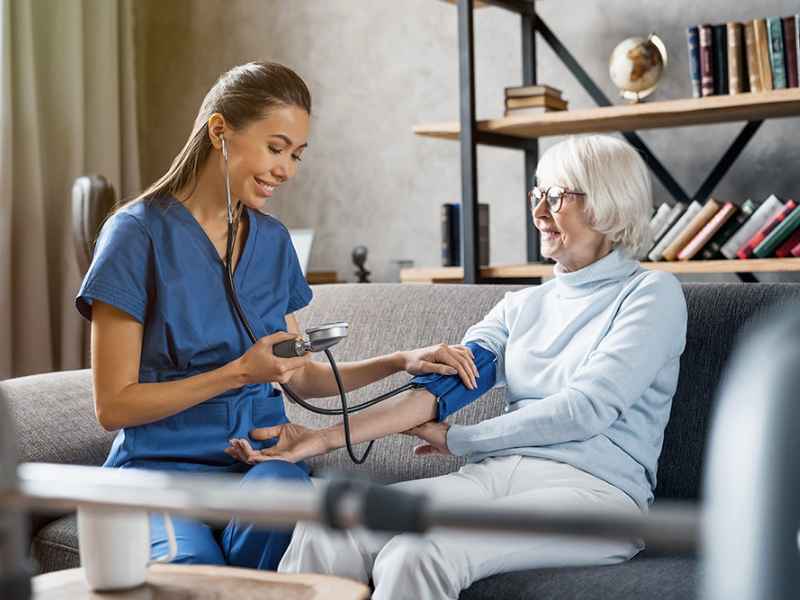 Our Ozark Home Health Poplar Bluff Missouri Experts Are Always Available
Do you know why our motto is – One Call. One Team. One Solution? It's because we understand that your health and well-being are of utmost importance. Keeping that in mind, we ensure that with just one call, you are connected with our team of experts. We have some of the most empathetic and professional staff here to provide you with one complete solution for all your health needs. Home health care may include physical, occupational and speech therapy, home health aide services, as well as other services. Whatever the needs may be, our team at Ozark Total Healthcare is here to help. Our services for Ozark home health Poplar Bluff Missouri clients boast about are always available, so that patients don't miss out on their treatments. We take care of medical care, nutrition, wound care, pain management, and health monitoring, too.
All our Ozark home health experts have gone through rigorous training, certifications, and background checks before they are assigned to provide care. We understand that your health and safety are something we take very seriously. With our top-notch staff, you can be sure that you will receive the best quality of care. Our team also works closely with your primary care physician or specialist to ensure all treatments meet your needs and expectations. We provide a variety of services, ranging from wound care to infusion therapy, that is tailored to meet your individual healthcare needs. With our home health services, you can be sure that you will receive the highest quality of personalized care in your own home.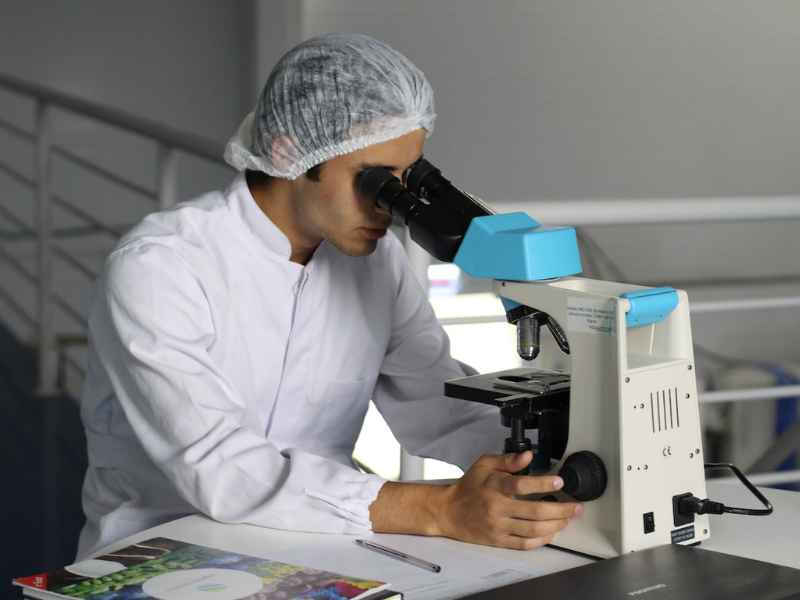 Our Ozark Equipment Ensures Full Effectiveness​
The fundamental component to maintain health is medical equipment. Ozark Total Healthcare understands this and has always taken the time and effort to ensure that our equipment is up-to-date and highly effective. We have invested in high-quality medical equipment, ranging from physical therapy to oxygen therapy, as well as medical supplies, pharmacy services, and more. This ensures that we are able to provide a comprehensive range of health services to our patients. Our equipment is regularly maintained and inspected, to ensure that it not only meets the highest standards of safety, but also remains fully effective in providing the necessary treatment. At Ozark Total Healthcare, we strive to make sure that our patients receive the best care possible by investing in modern equipment, as well as hiring highly qualified employees to use them.
We take pride in being a full-service DME (Durable Medical Equipment) provider that meets the needs of all our patients in an efficient and timely manner. Our Ozark equipment includes, but is not limited to – bathroom safety items, wheelchairs (standard), physical therapy products, orthotic products/fittings, mastectomy products, scooters/scooter lifts, nursing home supplies, phototherapy equipment, respiratory equipment CPAP products, oxygen concentrators, oxygen cylinders, (stationary & portable), medical ramps, and walking aids. Since we are the equipment experts, we can help you with same-day installation, as well as custom fabrication of ramps. Whether you need a temporary wheelchair solution or a permanent ramp, our technicians are ready to help.
http://ozarktotalhealthcare.com/wp-content/uploads/2023/07/Hospice2.mp4 Ozark Hospice hosted our first annual butterfly release during a memorial and remembrance ceremony. We're deeply grateful for the presence of our patients' families
Fresh 'n Prep'd now available at Ozark Wellness! Grab a meal after your workout or head through their drive-thru on your lunch break for a
need The best healthcare services in poplar bluff mo?
When my son needed a pediatric wheelchair due to breaking his leg, they had it available the same day we called needing it!
Friendly staff always going that extra mile. Took great care of my family .
I am a pediatric nurse at kneibert clinic and they always are friendly and ready to help my service rep Matt helps keep us well stocked and very helpful. Thanks guys great work.
Your one stop shop for all medical supplies, let's face it arise get supplies and stay alive!!
We Stand Among the Top Home Health Agencies in Poplar Bluff
What traits could help you identify that the agency you are hiring for your loved ones is different and better than other home health agencies in Poplar Bluff? For starters, experience and expertise are a must. At Ozark Total Healthcare, we have been providing quality home health services for over fifteen years. Our team of qualified professionals understands the complexities of the healthcare industry and can provide tailored care plans that meet your unique needs. The other things that help us stand among the top home health agencies in Poplar Bluff are our commitment to patient safety and satisfaction and efficiency.
We have stringent protocols for each service we offer that are designed to ensure maximum safety at all times.  Contact us today to learn more about how we can help meet your healthcare needs!