We Offer Uncompromising Excellence in Our Ozark Physical Therapy Services
INQUIRE WITH A CARE COORDINATOR​
need The best healthcare services in poplar bluff mo?
Ozark Physical Therapy and Rehab Services
People of all ages can benefit from physical therapy. It's an important part of the healing process and can help to speed recovery. At Ozark Total Healthcare, we offer our exclusive Ozark physical therapy programs dedicated to patients to help them improve their physical functioning and maintain a healthy lifestyle. There are several reasons why a person would require a physical therapy session. We have often seen patients recovering from an accident, or surgery, or having been ill for some time receive physical therapy as part of their treatment. Whatever the case, our physical therapy services provide a customized approach for our clients that is tailored to their individual needs. We use state-of-the-art techniques and equipment to ensure our patients get the best care available.
Our Ozark health and rehab team consists of experienced physical therapists who are dedicated to providing a safe, compassionate, and effective treatment plan that includes education, prevention, evaluation, diagnosis, and intervention. We work closely with the patient to develop an individualized program that will help improve mobility, strength, balance, and activity levels, as well as provide support for leading a more fulfilling life. At Ozark Total Healthcare, we believe in uncompromising excellence and are committed to providing our Ozark Physical Therapy and rehab services with the highest level of professional care. We have the experience and resources necessary to get you back on your feet quickly, safely, and comfortably. Our team is available to answer any questions and provide the highest standard of care to ensure your optimal outcome. We are here for you every step of the way, so contact us today to book an appointment and get started on your journey toward a healthier, more active lifestyle.
Proudly serving the following Missouri counties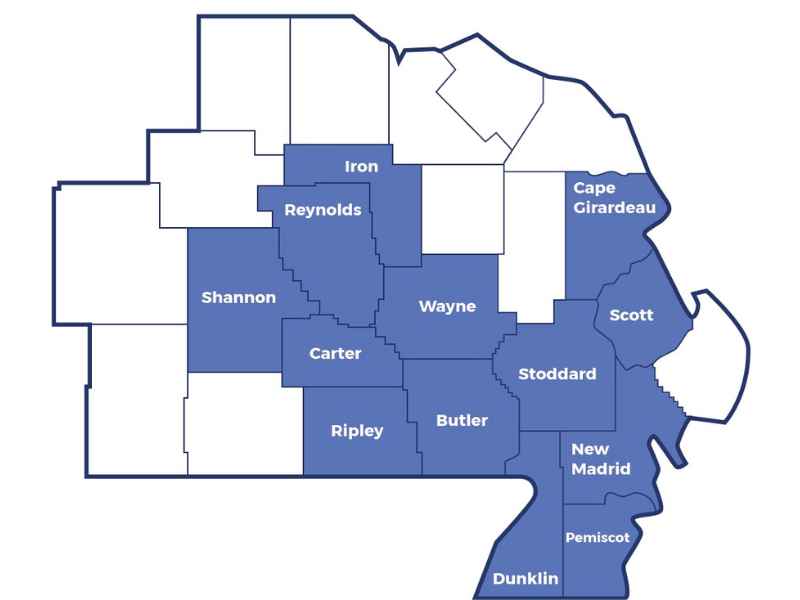 – including, but not limited to –
WE ACCEPT MOST INSURANCES!
– including but not limited to –
*We do not accept United Healthcare Community Plan.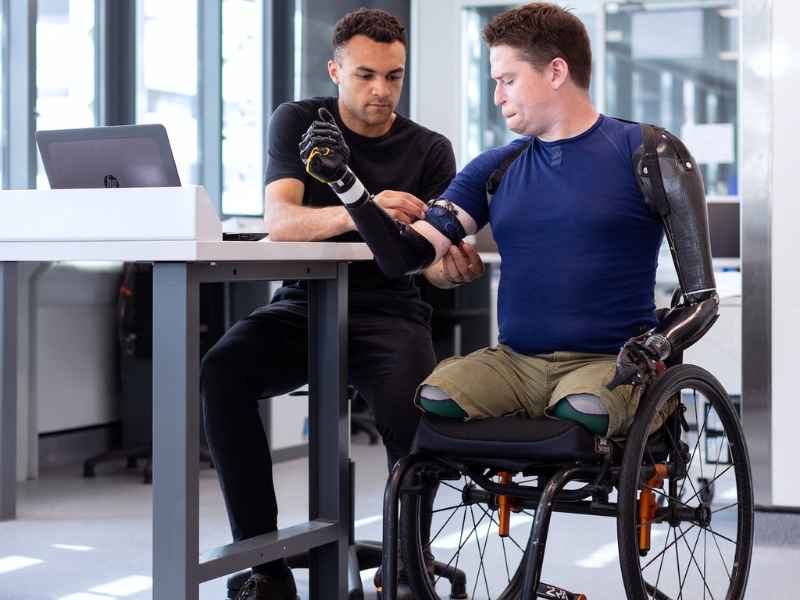 Our Exclusive Ozark Physical Therapy Poplar Bluff People Depend On, is Highly Recommended
It's common for people to need physical therapy at some point. Whether it's due to a medical procedure or an injury, physical therapy is necessary for many individuals on their recovery journey. Our team that provides the Ozark physical therapy Poplar Bluff clients swear by, has been dealing with these ailments for years. We understand that physical therapy is an important part of the recovery process, and we strive to ensure you get the best care possible. Our physical therapy experts will start the process by conducting a thorough assessment, determining the best course of action for your individual needs. We specialize in personalized treatment plans that are tailored to address each patient's specific condition. Our goal is to ensure that you receive the highest quality care and the most complete recovery possible.
When it comes to physical therapy in Poplar Bluff MO, we have mastered the craft. Ozark Total Healthcare has been providing home health care in the area for over fifteen years and has perfected our process to ensure safe and efficient therapies. Our physical therapy in Poplar Bluff MO is recognized for its top-notch efficiency, care, and utilization of the latest techniques and equipment. We understand all the requirements needed to help you meet your physical therapy needs. Our goal is to give you the best possible healthcare experience while making sure that all of your needs are being met. We look forward to providing you with excellent physical therapy services, so please contact us today for more information or to schedule an appointment!